COVID-19 Alert
Due to COVID-19, this place may be closed or inaccessible.

Daily parking lot only
Tamási, 3 Hársfa utca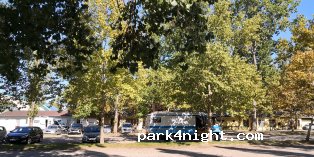 Parking of the baths. Free use during the day, officially prohibited at night in private. Next to it is a campsite. We were allowed to stay overnight because we were swimmers and it was not high season.
Id : 103917 - Créé le 26 09 2018 par
Big_Blue