COVID-19 Alert
Due to COVID-19, this place may be closed or inaccessible.

Daily parking lot only
Niš, Jadranska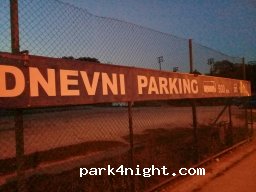 Paid parking - 100 dnr or 1 euro for the day for a car. Kept in the day probably not in the evening. We did not sleep there but may be possible - ask the caretaker. Very passing, right next to the fortress.