COVID-19 Alert
Due to COVID-19, this place may be closed or inaccessible.

Daily parking lot only
Fécamp, 2 Rue du Commandant Riondel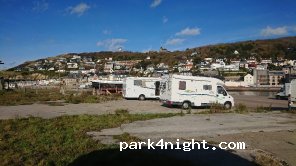 Parking on an old local demolished. Near the auction where you can buy fish. There is a sign forbidden to caravanning and camping. He had 4 camper today 9 November.
Id : 107966 - Créé le 9 11 2018 par
langris76