COVID-19 Alert
Due to COVID-19, this place may be closed or inaccessible.

Surrounded by nature
Brochon, 15 Rue de Lavaut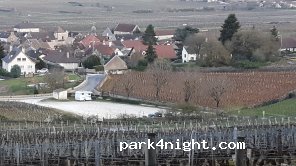 Hikers parking place at the entrance to the Combe de Brochon. Large enough for campers > 7m. Tri-selectiv and waste bin available. very quiet during the night, during daytime used by hikers and dog owners. Interesting geological site nearby.