COVID-19 Alert
Due to COVID-19, this place may be closed or inaccessible.

Paying motorhome area
Ingleton, 3 Bank Top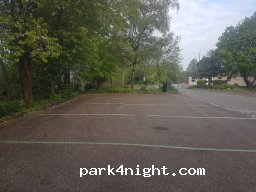 Ingleborough community Parking, RV spaces with very basic public toilets. The facilities are managed by the inhabitants. In downtown Ingleton, near the main street, with shops, pubs and cafes 1 minute walk. 2 dedicated spaces for motorhomes up to 9m in the coach car park. no water tap. no WC emptying available. if you park by day you can pay another 3.90 or you can buy weekly ticket for £15. Tariffs are a bit hard to work out saying you can stay in car park for up to 23 hours. They also state no sleeping in vehicles. Confusing.