COVID-19 Alert
Due to COVID-19, this place may be closed or inaccessible.

Daily parking lot only
Damgan, 1-2 Promenade de l'Océan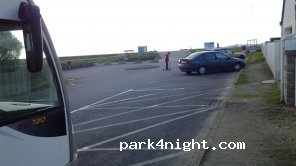 Parking prohibited at the camper but tolerated in the day off season. Facing the sea, it is the ideal spot for fishermen on foot. Beautiful oysters on the right and mussels on the left.