COVID-19 Alert
Due to COVID-19, this place may be closed or inaccessible.

Parking lot day/night
Utzenfeld, 3 Spanigasse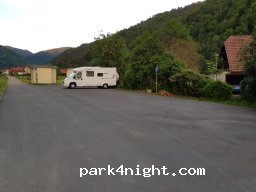 Before arriving at the football stadium, there is a second small car park on the left, between a meadow and a house. Being away from the road, it is much quieter than the other two referenced parking on the town.
Id : 124603 - Créé le 31 05 2019 par
scipion