COVID-19 Alert
Due to COVID-19, this place may be closed or inaccessible.

Extra services
Lons-le-Saunier, 74 Boulevard Théodore Vernier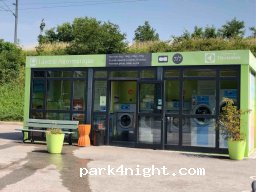 Car wash and laundry. At disposal 5 washing machines of different sizes (from 6kg to 17kg) and 2 dry towels. Price for 14kg = 8 €. Drying 1.5 € the 12min. Very clean place.