Server issue
Due to a technical problem, comments are currently unavailable.
Picnic area
Schönwalde-Glien, 12 Am Rosengarten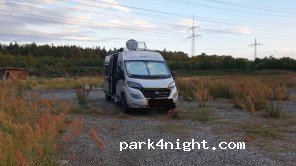 Free space without signs in a small commercial area. Ideal for travelers who want to make a short stopover. I stood there for a week always overnight because I worked nearby and ideal for sleeping. Once it was loud for 20 minutes in the night because the forwarding company from next door containers were unloaded, otherwise you have it completely quiet.