Server issue
Due to a technical problem, comments are currently unavailable.

Surrounded by nature
Montepulciano ,1 Via dei Cappuccini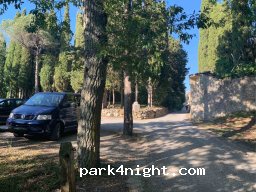 Parking Convento Dei Cappuccini. Quiet isolated place and super nice with shadow ++. We had a good night without asking permission (to be checked). Small undergrowth for picnic or breakfast. Hikers in the morning. Respect the place.
Id : 139633 - Créé le 27 07 2019 par
benj54