COVID-19 Alert
Due to COVID-19, this place may be closed or inaccessible.

Parking lot day/night
Milano, 30 Via Guglielmo Guintellino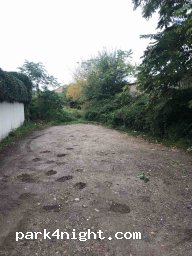 A strip of 'no man's land' between a residential building and a commercial facility. People use the space to park overnight, and in the day the space filled up quickly with cars of office employees working around the area. Not very clean, not very beautiful, but I slept and ate here and it was safe and quiet. A strong recommendations to back in, because the place is pretty tight and difficult to turn around. No height limit. No services.