COVID-19 Alert
Due to COVID-19, this place may be closed or inaccessible.

Parking lot day/night
Ceira, 5 Quelha dos Louros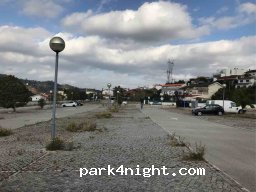 Parking just outside Coimbra if you want to escape the party noise on the weekend. With the Womo about 10 minutes to the city. Very quiet. Maybe there is a train station here. We were here at the weekend - no trains and almost no traffic. Illuminated.
Id : 160856 - Créé le 12 10 2019 par
Davis2