COVID-19 Alert
Due to COVID-19, this place may be closed or inaccessible.

Extra services
A Coruña, 53 Rúa Emilio González López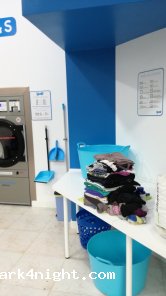 Laundromat coin-operated, clean and cheap (about € 6 x washing; drying € 1 every 10 minutes). automatic vending machine for drinks and coins exchange. We easily found parking in front. area with sloping road.
Id : 166226 - Créé le 15 12 2019 par
the6th