COVID-19 Alert
Due to COVID-19, this place may be closed or inaccessible.

Parking lot day/night
Toulouse, 2 Rue Bernard de Ventadour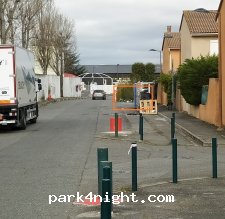 Long parking space on the side of the road (just before the small street and after the private parking sign). Convenient for shopping for large vehicles that are prohibited in the parking lot. We slept there for several nights (we couldn't get into the paid parking lots at the hospital). No problem. Noisy because deliveries. Flat and sunny. By 12 m bus.
Id : 173055 - Créé le 26 03 2020 par
Lootsssss