Server issue
Due to a technical problem, comments are currently unavailable.

Off road (4x4)
Laudenbach, 11 Kirchstraße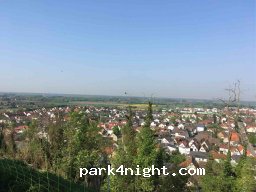 Not accessible during the day. But if you arrive late and DONT BLOCK THE ROAD, you'll be all alone and have a stunning view over the Rhine Valley. Only good for ONE car! No big RV's!
Id : 175790 - Créé le 19 05 2020 par
Sparcs