COVID-19 Alert
Due to COVID-19, this place may be closed or inaccessible.

Parking lot day/night
Quinçay, 22 Rue des Charbonniers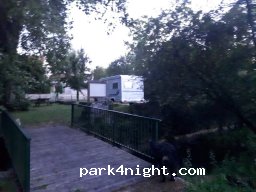 Parking in the heart of nature very pleasant. Flat ground on gravel, trash, 2 picninc tables, small stream with a gangway. Some cars pass but very rarely at night, very quiet!
Id : 178629 - Créé le 4 06 2020 par
Edwige.