COVID-19 Alert
Due to COVID-19, this place may be closed or inaccessible.

Surrounded by nature
Seehof OT Hundorf, Holunderweg 4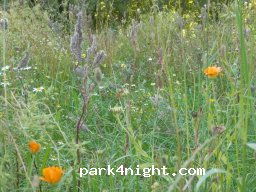 At this site you can stay for a maximum of 24 hours while being sourrounded by meadows and trees full of wild life. Caravans and cars for your overnight stay are welcome. We do NOT offer water, toilet and electricity but a nice view for calming down and a broad set of activities in close distance. Visit the nearby valley or the Schwerin lake for a bath, use your bicycle for a ride to Schwerin city or through the villages. Important: Smoking and open fire is prohibited at our site. If you plan a stay at our spot, please make sure you took a look on our website. You need to contact us by phone or e-mail in advance of your stay. Have a great time!
Id : 186843 - Créé le 12 07 2020 par
teowurz