Parking lot day/night
Václavov u Bruntálu,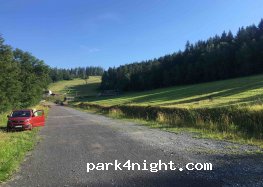 Large parking place under "certak" ski resort. Gravel, good accessibility for all vehicles. Ski lifts are not operating in summer, so great place to stay overnight. Very calm, morning sun-exposition to the east. No facilities at all. Please keep it clean, do not camp close to the skilift.