COVID-19 Alert
Due to COVID-19, this place may be closed or inaccessible.

Daily parking lot only
Castellane, 7367 Chemin de Notre Dame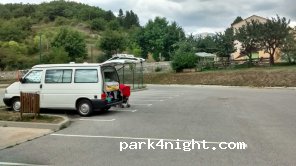 Parking during the day and I think at night so discreet because the accommodation next door. We did not sleep but very quiet place in the middle of the day, paperless toilet, nearby in the children's park.
2 comment (s) (1 > 2 year)