Server issue
Due to a technical problem, comments are currently unavailable.

Parking lot day/night
Trnava, 5 Hospodárska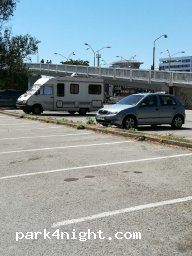 Parking next to a police station and at the foot of the old walled city. We stayed one night on Saturday night. Noise of the traffic not annoying. Parking is payable weekdays from 9 am to 6 pm. No service.