COVID-19 Alert
Due to COVID-19, this place may be closed or inaccessible.

Daily parking lot only
Wieliczka, Peron PKP Wieliczka Park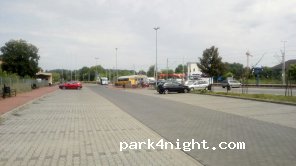 PR car park "wieliczka park" ideal for visiting the salt mine about 500 meters away and for visiting Krakow 20 minutes by train from the city center. Toilet at the new station and remarkably clean. Barrier at the entrance but open but if we have understood the panels if they are closed they open (to exit) by scanning a train ticket. Free parking if you take the train. Train every 30 minutes to Krakow you have to take the tickets at the automatic terminal in English fortunately.
Id : 54604 - Créé le 16 07 2017 par
pas38490