COVID-19 Alert
Due to COVID-19, this place may be closed or inaccessible.

Camping
Abington, 6 Station Road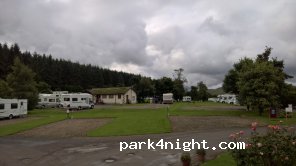 Nice little campsite, very clean and cosy. Everything available. Great walking paths in hilly surroundings. Camping is situated in woody environment. Little annoyance: There is a train everynow and then, and little noise from the highway. It did bother us though.
Id : 61281 - Créé le 20 08 2017 par
olandman