COVID-19 Alert
Due to COVID-19, this place may be closed or inaccessible.

Daily parking lot only
Quimper, 17 Rue du Poher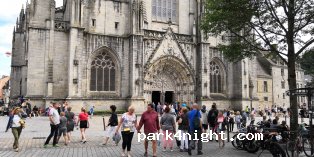 Ideal parking for visiting the center of Quimper, the cathedral, 2 km on foot, by bicycle or by bus, because there is always room. On foot, follow the entrance next to Feu Vert, cross the bridge over the D34, then at the entrance to the bridge over the Odet descend to the left on the left bank of the Odet and follow the Odet by the trail to the Cape Horn footbridge and reach the city center by the right bank. The bus is also possible, but the route on foot or by bike is very interesting. For example: Museum of earthenware and other curiosities.
Id : 96859 - Créé le 19 08 2018 par
syl22