COVID-19 Alert
Due to COVID-19, this place may be closed or inaccessible.

Surrounded by nature
Lles de Cerdanya, Carretera de Lles de Cerdanya a les Pollineres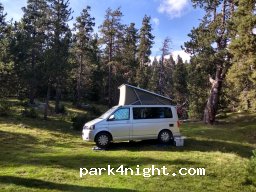 Small clearing near the Pradell refuge. I am not 100% sure of the GPS point but it is good to 100m. Very quiet, small source not to pollute with dishwashing liquid and other shampoo. 350 m from the starting point to the Setut lakes (family) and the Tossa Plana (more sporty). To leave clean, there are already some exhibitions of toilet paper in the undergrowth ...
Id : 99535 - Créé le 30 08 2018 par
chtigaby