Server issue
Due to a technical problem, comments are currently unavailable.

Parking lot day/night
Guardamar del Segura, 17 Calle Costa Bella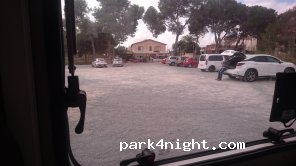 Beach car park without any amenities, good for a night without hassle. Sea is 500m away, cafe and excellent restaurant (Rivingtons) over the road. Gravel surface and only small light overnight from campsite next door.