COVID-19 Alert
Due to COVID-19, this place may be closed or inaccessible.

Daily parking lot only
,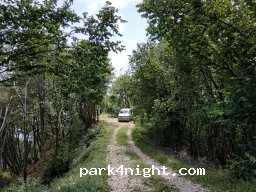 It is a charming, discreet, quiet, isolated place. After Belluno, you will take the Roanza pass road. After the Roanza bar, the road is narrow and winding, you will pass the pass and before arriving at the end of the road in Cargano (parking 2 to 3 places max), in a bend, on the right, you will go on a small platform, below (For the size of a California type Van, no more), Attention, leave this place clean and be discreet, to keep this place as long as available to all. At the parking lot, a hike idea. 3h30-4h one way, direction Mont Serva. No 517. Nice elevation 1100m. It's your turn.
Id : 141655 - Créé le 1 08 2019 par
JPKIKI