COVID-19 Alert
Due to COVID-19, this place may be closed or inaccessible.

Parking lot day/night
Lagos, 17 Rua do canavial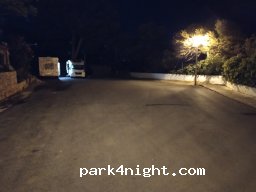 Public parking without restriction signs. Quiet to sleep, ignoring the moment of garbage collection. The police came to tell us that we could not eat outside or put the awning, but it did not reach any more and that they told us that the area belonged to the port police and that they alone warned us. Not taking out anything ... I doubt there is a problem. It is just before the nudist beach and CANAVIAL dogs. Very pretty and quiet. There are no services and the land is a little inclined. There is only one garbage container.
Id : 145999 - Créé le 11 08 2019 par
Jlazjim