COVID-19 Alert
Due to COVID-19, this place may be closed or inaccessible.

Extra services
Podgorica,Unnamed Road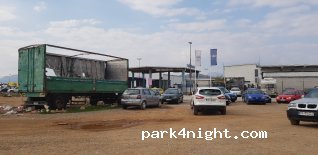 You can shower here for 1€. If you go to the entrance by foot you can ask someone sitting there for the shower. Maybe you have to wait because it's just one shower but it's a warm shower option.
Id : 170803 - Créé le 19 02 2020 par
ninaka