Server issue
Due to a technical problem, comments are currently unavailable.

Surrounded by nature
Doubs, Chemin de Saint-Loup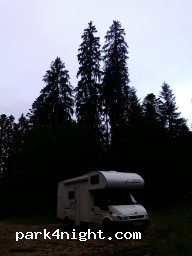 If you want to rest in the forest: a flat area at the entrance of a forest path above Pontarlier, at the edge of the "road", but very little used. Close to the "President tree" and to the start of the mountain bike route.
Id : 17879 - Créé le 13 08 2014 par
efortage