COVID-19 Alert
Due to COVID-19, this place may be closed or inaccessible.

Parking lot day/night
Gournes, Unnamed Road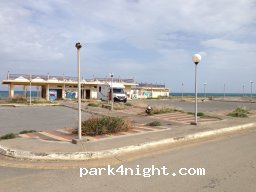 Parking area for the Cretaquarium beside some derelict buildings. OK here parking in the winter and maybe OK summer as well. There are a lot of potential parking spots all around here. Some free public wifi around. Quiet but no services and beside a nice beach.
Id : 71245 - Créé le 28 02 2018 par
checknout