COVID-19 Alert
Due to COVID-19, this place is currently CLOSED.

Surrounded by nature
Barragem de Nisa, EM1007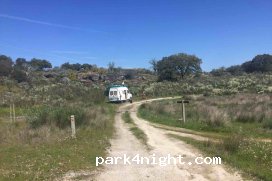 Nice and nice place with the water next. Nickel for the night and the ground is flat. Just there is a little noise from the factory a little before. Beware a lot of otter family.